Well... we are going to try a garden this year. We have done some tomatoes in pots before but this will be our first time for having an actual vegetable garden. I did some
research
on what we need to do to get our garden started. Placement is important, your garden needs 5-6 hours of sun a day. But most importantly was the soil. We rented a tiller and thankfully had some of our very own BLACK GOLD (as Joe likes to call it aka compost) to mix in with our lovely red clay earth.
The good Lord blessed us with rain yesterday so the ground was nice and soft and incorporated well. We had decided that we wanted to do tomatoes, squash, zucchini, red pepper and some herbs. I will keep you up to date on the progress of our little guys. We're hoping we'll have some fruits of our labor... maybe enough to share! Here are some before, during, and after shots...
Our plot of earth...
Joe
workin
' the ground
There they are... Wonder what they'll look like in a few weeks...
Our sweet little garden
There were a few tools we purchased to help with our garden endeavor...
We decided to get a rain barrel and a drip hose to help with the watering. This was the best deal we had found around $60.00 at
BJ's
We had started our composting efforts last year around this same time. We did the very simple option of using sticks on the bottom for air and then just adding grass clippings, leaves, and kitchen scraps. We covered it with 2 black garbage bags to create some heat and then placed heavy pieces of wood on top to keep the critters out. Now this was not the prettiest option but it did work.
This year we actually splurged for a real
composter
. This also was the best deal we've seen around for $40.00 at
BJ's
. Now we have a pretty little
composter
beside our trashcan and we look forward to making more BLACK GOLD!!

I also recommend getting an compost pail for the kitchen counter. Joe got this from my Mom for his birthday last year and it has been so nice to have. It does a great job of keeping the stinky smell away and really encourages you to keep your kitchen scraps. Here's a list of things to put in your compost and what not to put in there.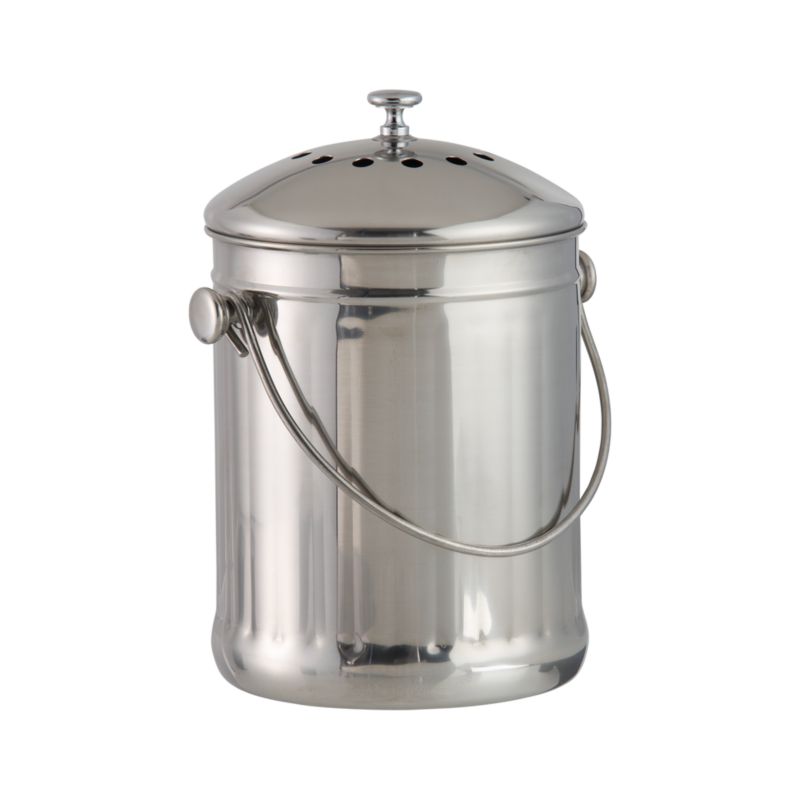 This is the
one
Joe got from Crate and Barrel