I love to read; more now then ever before! I had a Barnes and Noble's gift card burning a hole in pocket, so off to the store I went! This is what I got...
I LOVE Francine Rivers. I have only read her fictional novels but had heard great things about her mixture of non-fiction and fiction books about different people in the Bible. This is depiction of 5 different ladies in the Lineage of Christ. REALLY GOOD so far!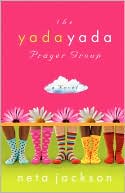 I haven't started this one yet. It looked interesting and I read a good review on a blog. (can't remember which one now.) But I had a friend tell me she wasn't real impressed. Have you read this yet? What did you think??
This was given to me by my cousin. It's one of her favorites. I have no idea what it's about. Anyone read this one??
Now all I have to do is get my Christmas decorations done so I can relax and snuggle on my sofa with my books and read by the light of my pretty Christmas tree. That's my goal tonight!!
What are you reading? Any good ones that need to be on the "wish list?"